How to Choose the Best Life Jacket
A life jacket is one of the best things you can do as a kayaker to ensure your safety on the water. It may not completely save you from drowning but it can sure help. The best life jacket will be comfortable, will fit well and will be appropriate for the type of activity you are pursuing on the water. No one plans on having an accident but, if one happens, you should be prepared and have a PFD (personal floatation device).
Importance of a Life Jacket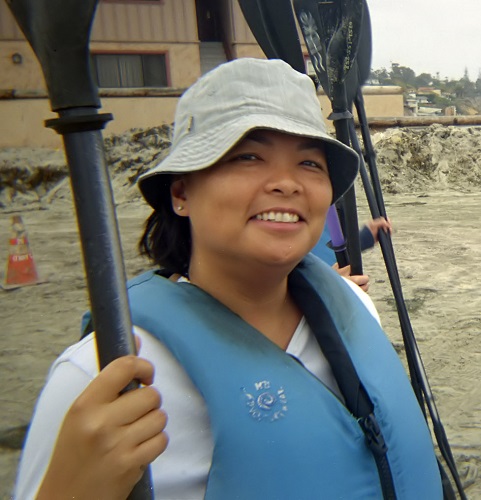 When you get in your kayak for a day on the water, you don't expect to experience any problems. After-all, you are a good navigator so you won't have an accident and you are a strong swimmer. However, you may not see a fishing boat coming up from behind or the large rock hidden right underneath the water. If you get knocked unconscious, then your strong swimming skills will be pointless. A PFD can keep you afloat when you are injured and can't swim. Nine out of ten drowning victims were not wearing a life jacket. You should always be wearing a life jacket when you are kayaking, even if it is uncomfortable (if you choose the best life jacket – it will not be uncomfortable). There is no good reason not to wear a life vest.
What to Look for in a Life Jacket
There are many important features you should consider when shopping for a life jacket. First of all, make sure that you purchase a life jacket that is designed to keep your head above water. This allows you to keep breathing, even if you pass out. Next, make sure the life jacket is approved by the U.S. Coast Guard. You can usually find this information on a tag attached to the life jacket. If you have children that will be kayaking with you, make sure that they have a child sized PFD. Adult-sized life vests will not work for children. The life jacket should have a snug fit. If you can lift it over your head, it is too big. Once you purchase a life vest, check it once a year to make sure it doesn't have any rips or tears. If it is waterlogged or leaks, then throw it away and buy a new one. Finally, always wear your jacket when you are on the water. You never know when you are going to need it.


Best Life Jacket Comparison Chart
Our Recommendations for Best Life Jacket
One of our favorite life vests is the O'Neill Superlite USCG Vest. This flotation vest contains closed cell PVC marine foam that is lightweight yet allows you to float above the water. The outer shell of the vest is made with a durable nylon that is designed to hold up in any weather condition. Quick release buckles are located on the front and make it easy to take the vest on and off. One thing we really like about this jacket is that it is certified by the United States Coast Guard. This life jacket is the real deal and may save your life someday.
For female yakkers, we highly recommend the Stohlquist Women's Cruiser Life Jacket. This jacket is specifically designed for female sit-on-top kayakers. It is shaped for a woman and contains a short wrap around torso, a small cut and inner support cups.
The back will provide plenty of flotation yet contains a mesh material to keep you cool. It will comfortably support your back in any boat or kayak. The neoprene padded shoulders are designed to be soft to the touch when you are wearing tank tops or swim suits. Overall, the Stohlquist Women's Cruiser Life Jacket is a great choice for any woman yakker.
For the anglers out there, consider the Stearns Comfort Series Life Vest. This vest is designed to hold all your gear, while still offering protection if you end up in the water. It is certified by the United States Coast Guard and is designed to keep you cool and comfortable while on the water. The mesh back will provide much needed ventilation while the large arm holes will give you room to paddle or cast off.
The zipper front makes it easy to put on or remove. This life jacket is made from a 200D nylon and Crosstech Floatation Foam that will hold up to the elements so you can fish in the rain (as we all know, that is when you catch the most fish). The Stearns Comfort Series Life Vest is our recommendation for those who enjoy fishing from their kayak.